Malapascua is not the perfect island: it's not the atoll you can find on a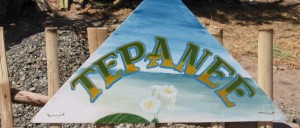 postcard, where doesn't exist the human work or where it was screened from sight; where you can live your "tropical dream" without becoming aware that, to be so beautiful and perfect, this must be a plastic island, where usually the habits of local people are hidden or modified to avoid troubles to the turist that, dropped the stress of his daily nature, needs to believe the existence of this perfection.
No, Malapascua is a true island, where the relationship between who decide to spend here his holidays, or to have a stop over, and the people that was born and live here is an integral part of the stay: the villages welcome turists with the smiles of many children, between flowers that adorn the houses, but also with the smell of dried fish, the noises until late night of the popular fiestas, the night song of the too many roosters that are kept for fights.
Many people arrive in Malapascua attracted by the fantastic scuba dives that allow to meet thresher sharks and manta rays in the "Monad" sanctuary or Mandarin fishery at lighthouse site at sunset and so on; some tourists want only to relax on the white beaches, someone, on the other hand, fall in love with this place and decide to spend here the most remaining part of his life.
About my wife and me, Malapascua was the island where we went to greet two friends who opened here a restaurant: our good feeling was immediate and after few days spent on Malapascua our aim to come back here was the only reason  to  stand our terrific rate of work, the free time not very enjoyed  due to the great strain built up and the freezing cold wet winter in our italian town Bologna.
Than, at l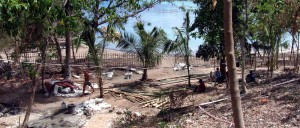 ast, the big leap: "We drop everything and we change our life!".
This is the history of "Tepanee Beach Resort", the story of our lifelong ambition, of our immense passion for the sea, but also for a country, Philippines, where we travel a lot and where we met remarkable people who, with huge simpleness and always smiling, was able to let us feeling home at anytime.
Andrea
December 8, 2008
What we have done is a small resort composed by 6 independent cottages with double bed and one cottage of 4 rooms with a double bed and a single bed each, all leaning in front of the sea, built up with local materials like bamboo and stone, with roofs made by a particular kind of fine straw named Kogon.
2013
Five years later and Tepanee Beach Resort has become a splendid reality…many things have changed since that march 2007 when armed with a "bolo" (Visaya for machete) I worked my way through the dense vegetation of our hill trying to figure out what to do with it.
We are now bigger and better: following the acquisition of a nearby resort we built more cottages, improving comfort and services based on our previous experience, a "chiringuito" (Spanish for beach hut) on the beach and a beautiful restaurant on top of the hill near the reception.
A new, bigger and proper reception to welcome our guests is also under construction and building works are due to be completed.
In spite of our success, our enthusiasm is as strong as ever and we are now investing to make Tepanee Beach Resort an eco-friendly one.
Malascua island has grown disproportionately and we believe it is paramount to preserve our little paradise.
We will be the first on the island to install a desalination system and to collect rainwater for laundry and gardening; energy saving bulbs have been almost entirely replaced by LED and soon the electric water heaters will be replaced by a centralised solar panel system. Black waters are already being treated using special bacteria placed inside the septic tanks.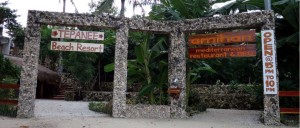 It is our resolute intention to use from now on only renewable and sustainable resources for energy production.
Last but not least our deepest gratitude to all our staff who has improved and grown with us and to all the clients who, chosing Tepanee Beach Resort for their dream holiday, endorsed our unexpected success.
October 2014
On last November 8, 2013 Malapascua was hit by typhoon Yolanda / Hayan, the most powerful ever recorded: the island has had many problems, but fortunately no casualties and no injuries. The damages has been repaired, the forest is returning to what it was before, thresher sharks are many. Our projects, temporarily interrupted by the passage of the typhoon, were finally completed: Tepanee is always better!
2016
Since more than a year we have two desalination plants in operation: fresh water at will, anytime, without impacting on the natural resources of the island. We are about to finish the construction of the small gym, the new spa and hot tub 8 seats. The next step will be the installation of solar panels for the production of hot water and the obtaining of the eco-lodges certification.